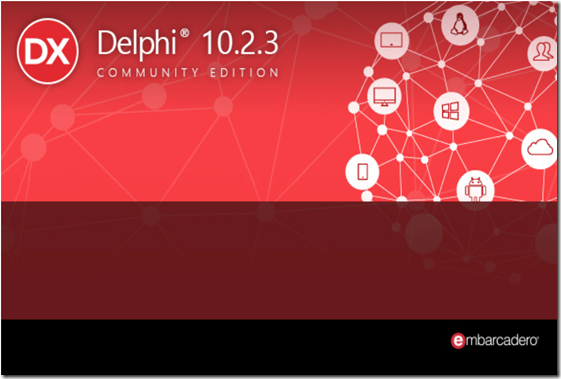 The official launch of a new license for Delphi products, the Community Edition, has already been made.
What features does this new license have?
About product, it has the same features as the Professional version, that is, the necessary to perform database applications (local or embedded) and/or multiplatform (VCL and FMX). The only difference between this version and the Professional is that in this one is not included the source code of the libraries.
This will allow us to make code, programs, libraries, … from the first day for the four platforms it supports, Windows, MacOS, Android and iOS.
And then … What is the difference between the Community and the Professional?
Apart from does not include the sources of the libraries, the main difference is in the license of this version, which is free until your individual income or the income of the company reaches 5,000 USD (or equivalent) or your team of development expand to more than 5 developers.
So, this new Delphi license is aimed at individual programmers, amateurs and students who are studying or maintaining open source projects or who simply want to learn the tool or do multiplatform programs. It is also perfect for startups that do not yet have large incomes.
Links of interest of the Community Edition
– Delphi Community Edition Landing Page
– Delphi Product Editions
– Community Edition FAQs
– Docwiki Community Edition
– Rad Studio EULA
– Moving from Delphi Community Edition to another edition
It is great news that can make Delphi come back to its place between programming languages.